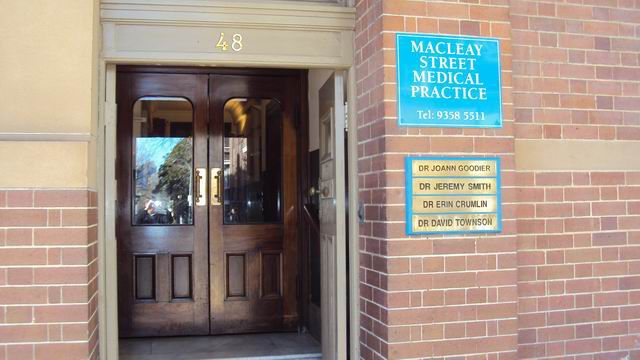 Welcome to
Macleay Street Medical
YOUR GENERAL PRACTICE AT POTTS POINT
Located in the Heritage building, Kingsclere,
Macleay Street Medical has been the site of a general practice for over 60 years. With strong links to the local community, the practice offers a professional and personal service.
We are located centrally in the Potts Point/Elizabeth Bay district at 48 Macleay St, Potts Point.
Phone: 9358 5511
Covid Health Alert- please do not present to the clinic if you have fever,cough,sore throat, runny nose. Please call reception to discuss.
Covid Vaccines- the practice will commence the 1b phase rollout on 6 April 2021. We have been allocated 50 doses per week and are currently prioritising patients 80 years and older. We are currently not booking in patients under 80 years of age.
For further information on Covid vaccines and
to check your eligibility
here.
Consent form
for Covid vaccine
here.
PSYCHOLOGIST AVAILABLE
SYDPATH PATHOLOGY COLLECTION CENTRE NOW OPERATING