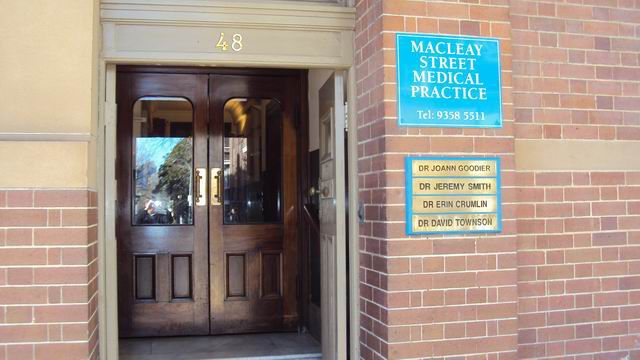 Welcome to
Macleay Street Medical
YOUR GENERAL PRACTICE AT POTTS POINT
Located in the Heritage building, Kingsclere,
Macleay Street Medical has been the site of a general practice for over 60 years. With strong links to the local community, the practice offers a professional and personal service.
We are located centrally in the Potts Point/Elizabeth Bay district at 48 Macleay St, Potts Point.
Phone: 9358 5511
COVID-19 alert- please note we are unable to do onsite testing, patients can attend a testing site without a referral.
Covid-19 helpline Ph 1800 020 080
Please inform the receptionist if you have fever, respiratory symptoms or are unwell.
PSYCHOLOGIST AVAILABLE
SYDPATH PATHOLOGY COLLECTION CENTRE NOW OPERATING